Aluminium Bi-Folding Doors Basildon
If you're looking for bespoke aluminium bi-folding doors for your Basildon home, look no further then SWD Essex. We pride ourselves in supplying beautiful, made to measure aluminium bi-fold doors throughout Basildon and the surrounding Essex areas. To celebrate ten years of SWD, we are launching our brand new range of aluminium bi-folding doors.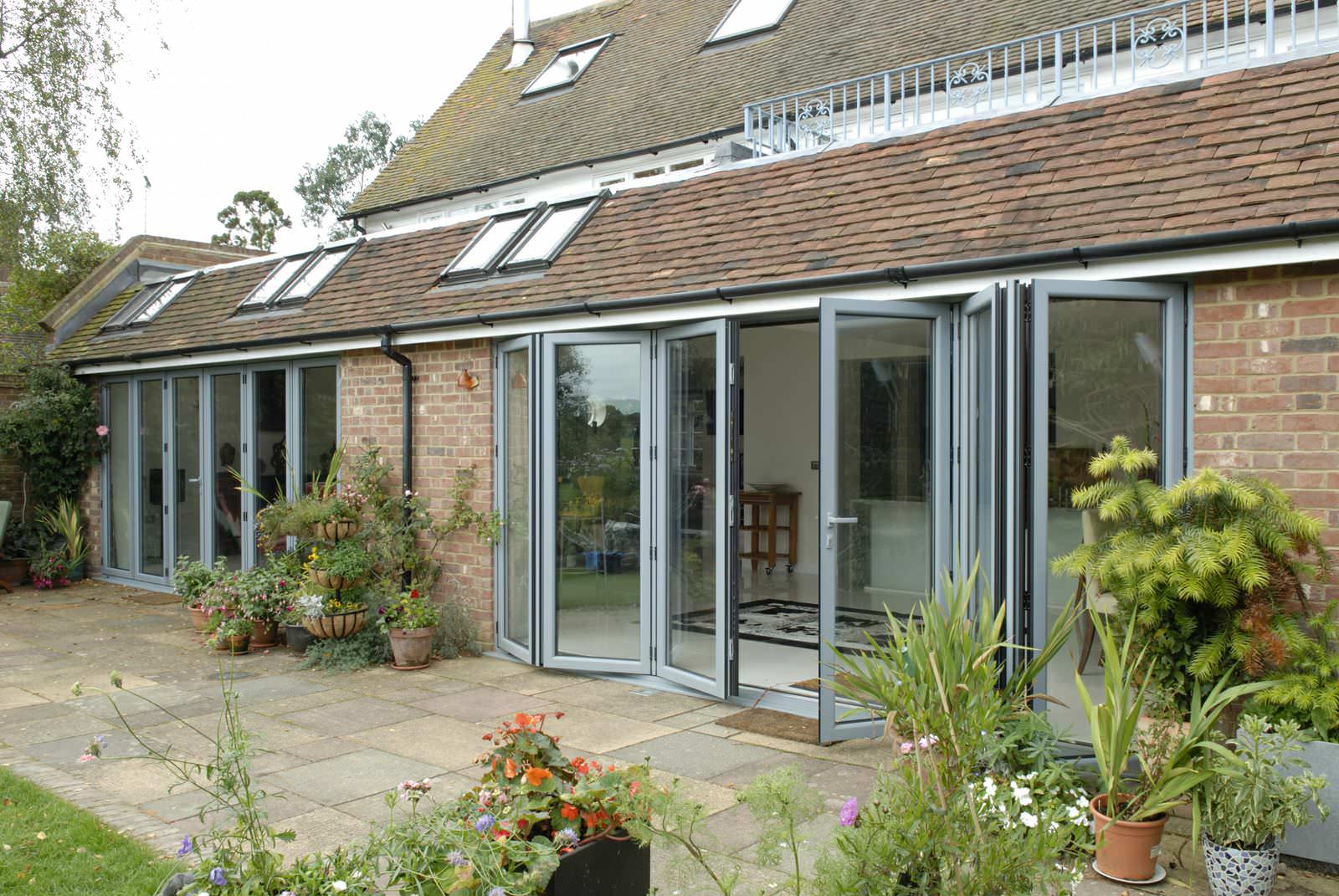 First thing though, a little about ourselves. We have worked timelessly over the past twenty years', supplying and fitting made to measure aluminium bi-fold doors throughout Basildon and the surrounding Essex areas.
What's more, as a family ran business, we appreciate the importance in providing all of our customers with the most robust products – boasting security and energy efficiency. Deal with us and forget pushy salesmen and their hidden agendas. We offer straight forward, clear and helpful advice designed to aid you in choosing the perfect aluminium bi-folding door for your Basildon property.
SWD and Checkatrade
We are proud members of the prestigious Checkatrade network. Devoted to minimising and eventually eradicating cowboy builders from Essex streets. Why not check out our range of unbeatable reviews and overall rating. If we've carried out work on your property recently, why not leave your own review? We always welcome constructed and honest feedback.
We work with SMART to bring you the best aluminium for your bi-folding door.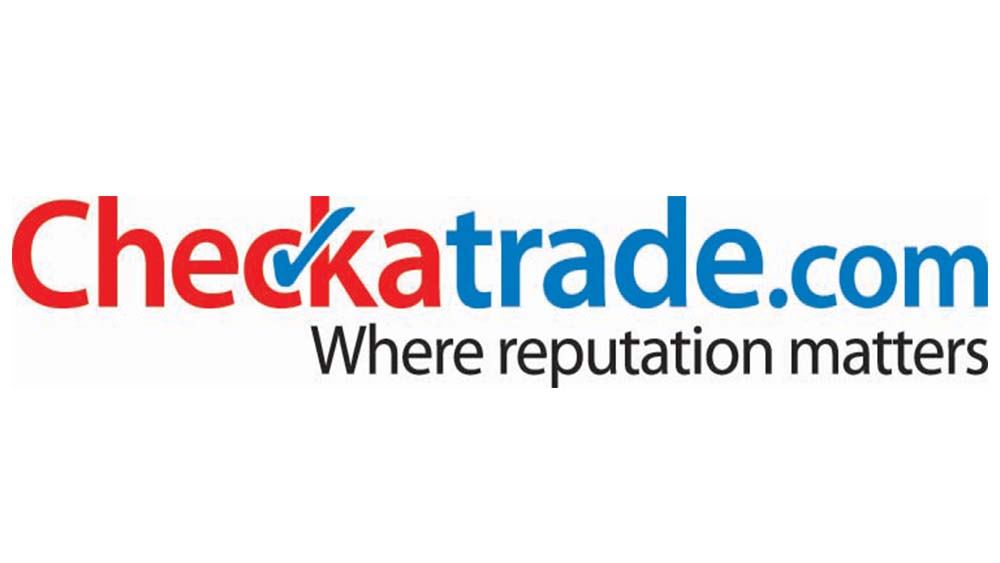 SMART Aluminium
Throughout the past forty years, SMART architectural aluminium has grown to become the UK's leading supplier of aluminium systems. Supplying the highest quality aluminium right across Britain. With a fleet of ten lorries at their disposal, SMART ensure we receive our aluminium fast!
SMART are based in Catton, North Somerset. Operating from a purpose built forty-five thousand square meter factory, employing well over three hundred people and turning over in excess of eighty million pounds annually.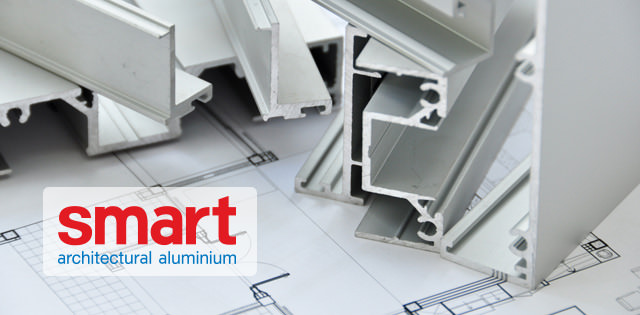 Aluminium Bi-Folding Doors and Our Work Policy
If you choose SWD Essex to supply and install aluminium bi-folding doors, you can be sure of the highest quality installation. Why? Here at SWD, we are very proud of our work throughout Basildon and the surrounding Essex areas. Which is why, unlike other home improvement companies, we never outsource any of our work. Ensuring that you get the quality that has made us the go to company in Essex.
When working on your home we strive to cause minimal intrusion to your personal life. Installing your aluminium bi-folding door at time that best suits you. Furthermore, we'll make certain to leave your property in the exact same way we found it.
Aluminium Bi-Fold Doors Appearance
From our extensive work within the home improvements industry, we have learnt that no two houses are the same and that everybody has their own tastes. Which is what makes our industry so exciting, developing completely unique products to satisfy individuals.
Our aluminium bi-fold range is no different. Choose from our endless range of beautiful RAL colours, developed to complement the delicate aesthetics of your Basildon home. Highlight the charisma of your property and bring out the character of your Essex home with our aluminium bi-folding doors.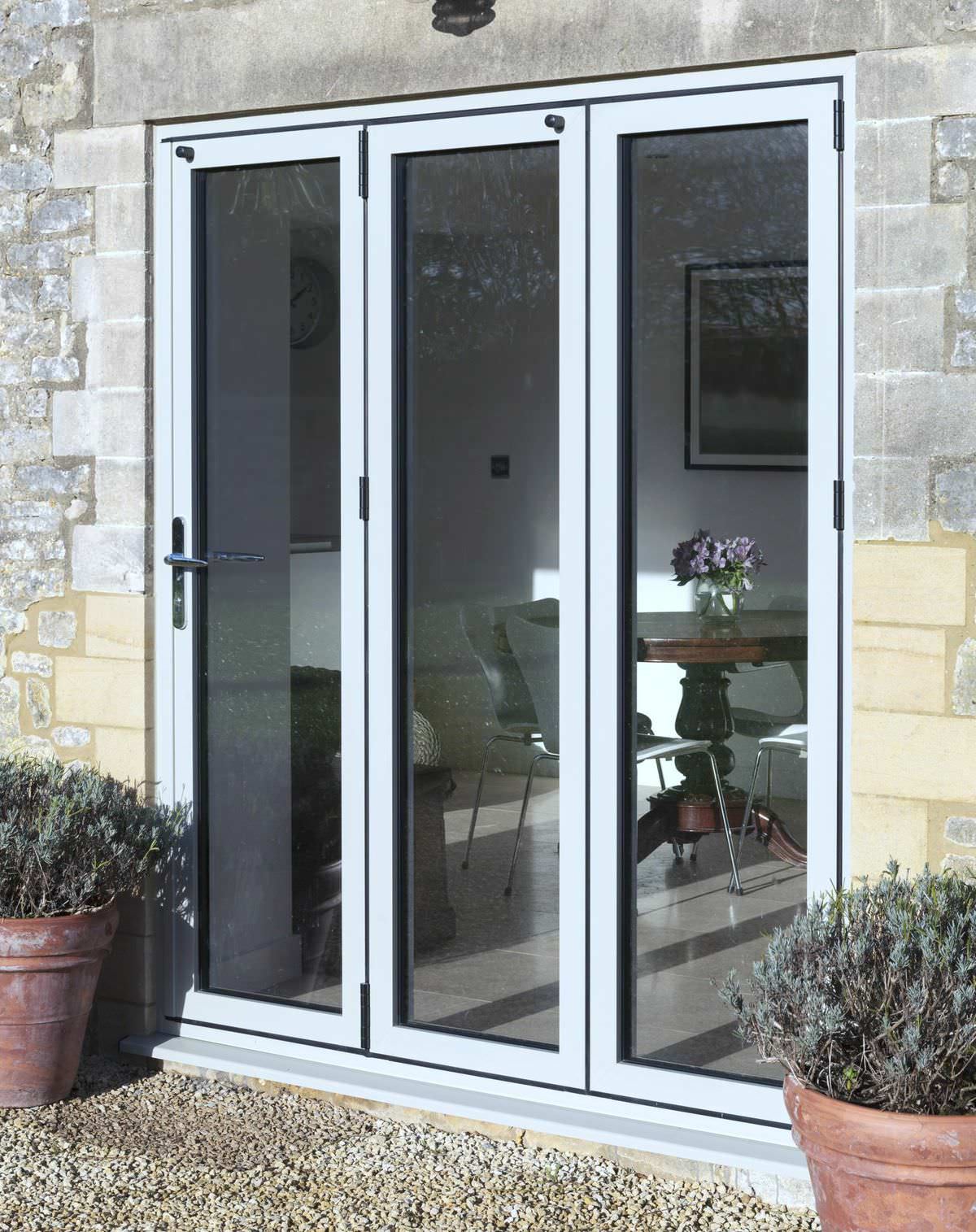 Aluminium Bi-Folding Doors Security
As home improvement specialists, we acknowledge and adhere to our commitment to your security. So, how does your aluminium bi-folding doors protect yourself and your loved ones against home intrusion?
For starters, aluminium is an extraordinarily resilient material. Impossible to bend or break without the use of noisy power tools (guaranteed to wake you up, give you time to call the police and bring the burglary to quick end.)
We use compact stainless steel multipoint locks to keep your bi-fold doors locked shut. We test all the locks to breaking point, so as to learn where the weak points are. This means that we can constantly improve and upgrade the locks we use in our bi-folding door.
Our locks and hinges are strategically placed throughout the aluminium bi-fold doors, built into the slim sight frames. This not only keeps them far away from harmful and corrosive weather conditions, but also away from the prying eyes of potential thieves.
The way we see it is, if potential burglars cannot locate possible weak points of your aluminium bi-folding doors; how would they possibly know which part of the aluminium bi-fold doors to target?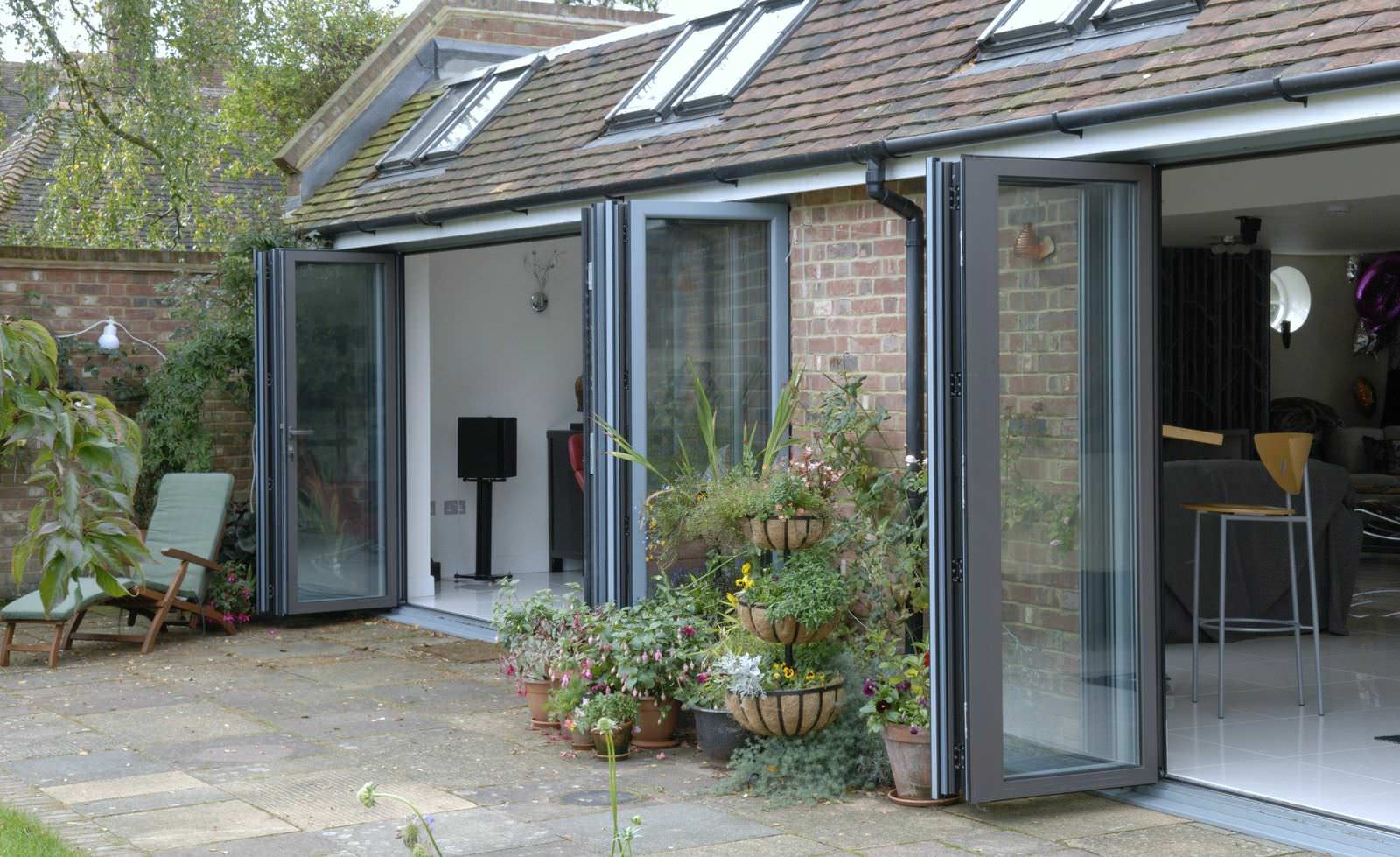 Aluminium Bi-Fold Doors Online Quote
Do you feel that aluminium bi-folding doors might be the perfect product for your Basildon property? Obtaining your free, non-obligation quote couldn't be easier! Use our contact form and one of our friendly and informative staff members will get back to you at a time that best suits. We'll be able to offer you further information, talk to you about the installation process and provide you with a quote for aluminium bi-fold doors.
Categories: SWD Essex