Are you looking for competitive prices on aluminium bi-fold doors throughout Braintree and neighbouring Essex towns? Aluminium bi-fold doors are one of the most sought after home improvements available. Beautifully abstract and sophisticated, our aluminium bi-folding doors are constructed from high-quality slim profile aluminium. Giving them their highly recognisable appearance, elegant from every angle.
This month, we are looking at why more and more people are choosing aluminium bi-fold doors over their plastic competitors. Furthermore, we'll explain our cautious installation process.
Our customers love aluminium bi-fold doors because of their slimline profiles, which maximises the natural light entering your property. Connect your home with your garden, and enjoy panoramic views of your slice of Essex from the comfort of your living room. Aluminium bi-fold doors will increase the overall value of your property.
We work with SMART Architectural Aluminium, one of the largest names in the UK's aluminium industry. All of the aluminium used to create our bi-fold doors is treated, ensuring it lasts for year after year.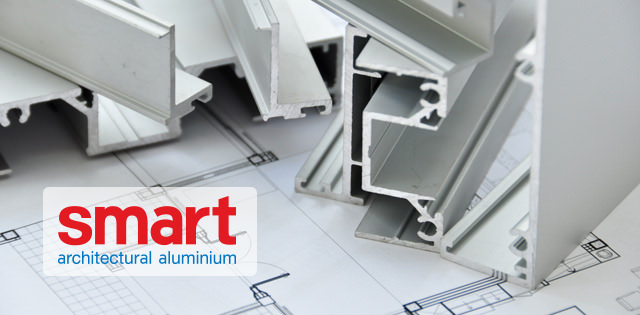 SMART Architectural Aluminium
Throughout the past forty years, SMART have grown to become one of the leading names in aluminium. The company currently operate from a humungous factory in Yatton, North Somerset. With an army of ten lorries, three hundred staff and an annual turnover of more than eighty million. You can be safe in the knowledge that your aluminium bi-fold doors are built of the finest materials!
Aluminium Bi-Fold Doors Security
For our security conscious customers, aluminium bi-folding doors offer superb levels of security. As a precious metal, aluminium is exceptionally robust. Here at SWD, we fit all of our aluminium bi-fold doors with specially developed stainless steel locks.
In fact, we work alongside one of the largest names in the locks industry to offer maximum security to yourself and your family. Our locks have been tested and retested to eliminate any weak spots. All of our stainless steel locks are placed within the frame, far away from interfering hands of potential burglars.
When working on your property, we're more than happy to answer any questions regarding security and even give you a full safety demonstration. Your peace of mind is our peace of mind so feel free to ask away!
Aluminium Bi-Fold Doors Installation
Here at SWD, we exercise a caring and thorough installation process. Ensuring your brand new aluminium bi-fold doors last for years to come, retaining their functionality with little to no maintenance on your behalf.
Unlike many other home improvement companies, we never outsource any of our aluminium bi-folding door installation. Why would we? We've spent the last twenty year's building the reputation of our company. Training our staff to install made to measure aluminium bi-fold doors to the highest quality standard.
Furthermore, a lot of our business comes from repeat customers – which is perfect for us! It gives us the opportunity to get to know our customers, and their preferences in regards to home improvements. Outsourcing any work could compromise this.
Let's say, for the purpose of this article, that you've just ordered a five leaf version of our composite doors, what next? First things first we'll take assess the site, ensuring your Braintree home is suitable in its current state. Once both parties are happy with the proposed work, we'll take accurate measurements. Making absolutely certain that our aluminium bi-fold doors are perfect first time!
We'll keep you up-to-date with regards to time scale of your order and find a time which best suits you to fit your aluminium bi-fold doors. When completing work on your property, we never cut corners and work swiftly with the most respect for your Braintree home.
Once the installation work is completed, we'll clean up the site. Leaving your home just the way we found it.
Parting Words from SWD Essex
That's just about it in regards to aluminium bi-folding doors in Braintree. If there's anything you feel we've missed or you're unclear of – please do not hesitate to get in contact. Our polite and knowledgeable staff are only too happy to answer any questions you may have.
Here at SWD Essex, we are proud to offer the most competitive prices for aluminium bi-fold doors in Braintree and nearby Essex areas. We are exceptionally proud of our strong reputation in Essex, and strive to keep it this way.
For a full aluminium bi-fold door service, choose SWD Essex.
Aluminium Bi-Fold Doors Prices Braintree
Do you feel that our aluminium bi-fold doors would be the perfect choice for your home in Braintree? Why not request a free online quote?
Visit the contact section of our website and send us an email, we'll get back to you at a convenient time to discuss your potential aluminium bi-fold door installation.
https://www.windowsanddoorsessex.com/wp-content/uploads/2016/12/SWD-Essex-Logo-1-updated.png
0
0
admin
https://www.windowsanddoorsessex.com/wp-content/uploads/2016/12/SWD-Essex-Logo-1-updated.png
admin
2019-04-15 13:37:58
2019-05-08 16:29:52
Aluminium Bi-Fold Door Braintree