Customers across Dartford and the surrounding areas are discovering the many benefits that come with aluminium bi-fold doors. These sleek and stylish doors will transform the aesthetics of your home, entirely.
High performing in all aspects, aluminium bi-fold doors are the perfect solution for those looking to add a modern flair to their Dartford property. These beautiful installations connect your home to your garden encouraging a whole new look and aesthetic.
With low threshold options, these bi-folding doors will seamlessly slide open, allowing fresh air to ventilate your home. This is the ideal solution for those who host a lot of guests and want to make a statement. Host your friends and family in style.
We take pride in being experts in the double glazing industry. Our aluminium bi-fold doors will be the focal point of your property. We will ensure the perfect fit so you can enjoy the benefits of such a great installation.
We only use the best materials on the market so you can rest assured that you're getting the very best for your Dartford structure.
Highly Secure Aluminium Bi-Fold Doors
With any home improvement project, it is essential to consider the security of the installation. Our aluminium bi-fold doors come with multi-point locking systems as standard.
Aluminium is an incredibly sturdy and robust material in itself meaning that it will be able to withstand sudden impacts and heightens home security. The high-grade aluminium we use is so robust, it is practically indestructible.
With this investment, you will have peace of mind knowing that you and your family are protected from potential intruders.
---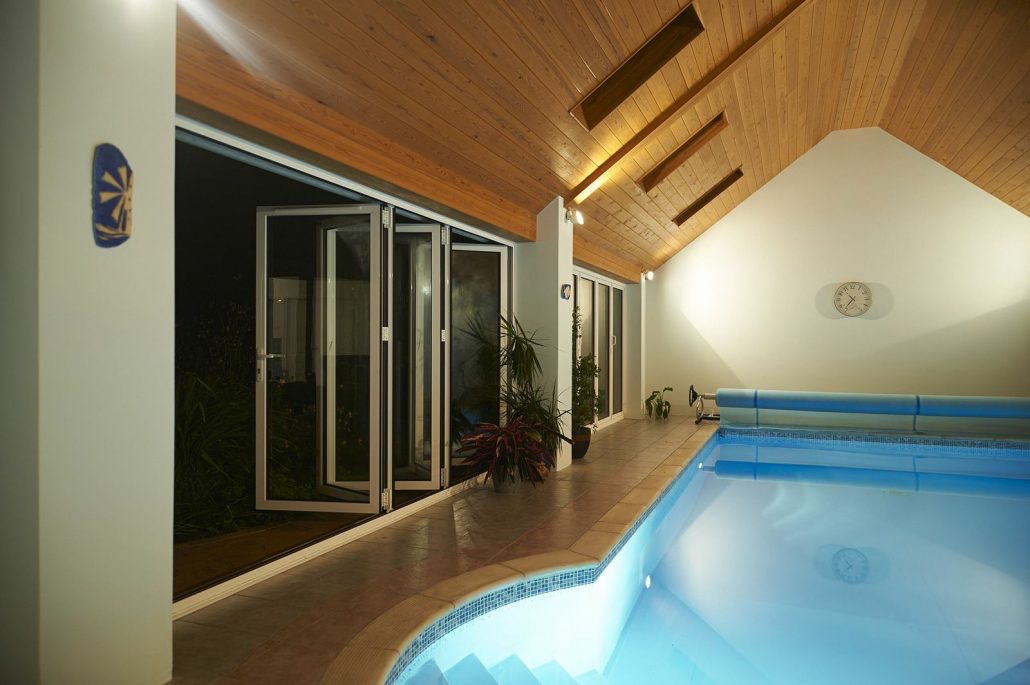 ---
Thermally Efficient Aluminium Bi-Fold Doors
It is no secret that in the past aluminium was a poor choice in material when it came to double glazing. It was cold and had inferior thermal performance. These unique design features a thermally broken profile and combines with current standards in double glazing to ensure incredible thermal efficiency.
Our aluminium bi-fold doors not only meet the standards set by Building Regulations in the UK but exceeds them. Get in contact today for more information on our energy efficient installations.
Eco-Friendly Aluminium Bi-Folding Doors
Having energy efficient double glazed windows and doors is crucial in reducing your carbon footprint. We all have a responsibility for the environment to keep our energy consumption as low as possible.
Our aluminium bi-fold doors are the perfect solution when thinking about bettering your homes energy efficiency. You will not only be helping the environment; you will be saving yourself money in the long run because your heating will be trapped in your home.
We install our doors with EPDM rubber seals that ensure the cold, wind and rain is kept outside while you remain cosy and warm on the inside. Become eco-friendly with one of our bi-folding doors today!
---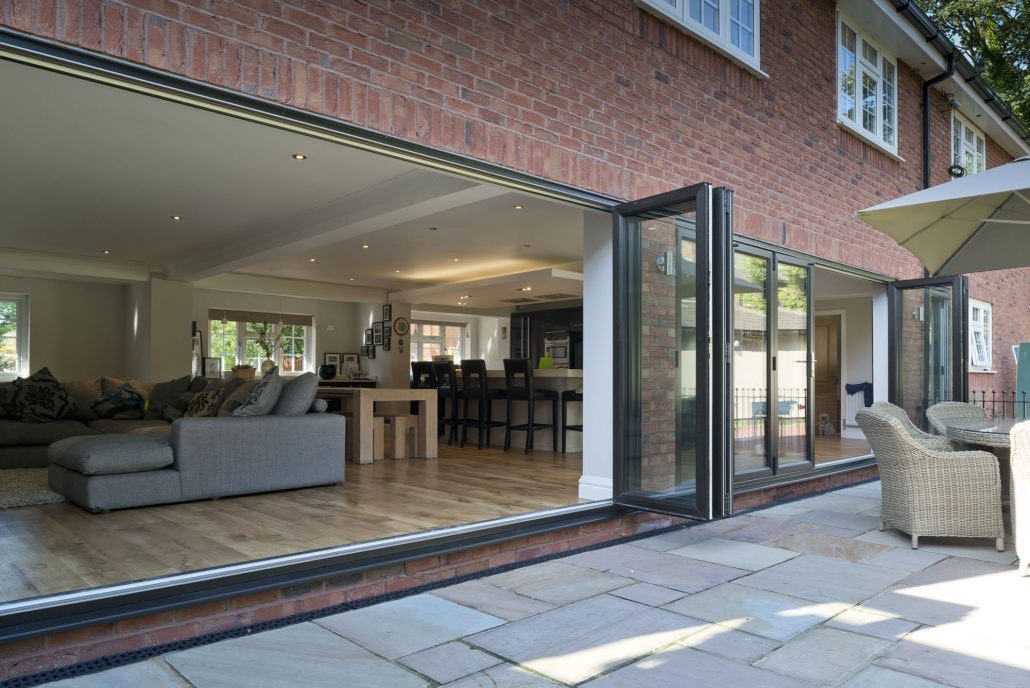 ---
Accessible Aluminium Bi-Fold Doors
If you or one of your family members uses a wheelchair, our bi-folding doors come with a low threshold option. This is the ideal solution for customers who are looking for a seamless connection from their home to their gardens.
These thresholds do not compromise on the structural integrity of the installations and are incredibly robust themselves. We even provide an ultra-low threshold that can be combined with accessibility ramps making your garden space perfectly accessible to all ability levels.
For more information about how our aluminium bi-fold doors can improve your way of life, leave us a message via our online contact form. We will get back to you as soon as possible.
Customise Your Aluminium Bi-Fold Doors
When choosing us as your double glazing installation company, you are selecting the option to personalise your doors to match your home's aesthetics.
You can choose anywhere from 2 to 7 panels for your aluminium bi-fold doors and then select the fold configuration to enhance the practicality of this installation.
The super slim aluminium sightlines are perfect for allowing in natural light to illuminate your home, giving the illusion of extra space. We even have a vast selection of colour finishes for you to choose from. Pick from the full RAL colours range the shades you want for your property.
Why not opt for a bright and bold colour that stands out from the crown or a muted shade that quietly complements the existing designs? You can even opt for a dual colour option to match your doors to the interior and exterior of your Dartford property.
---
---
Aluminium Bi-Fold Doors Prices in Dartford
For more information about our products and services, leave us a message via our online contact form, and we will get back to you as soon as possible.
Alternatively, you can use our online quoting engine to get an aluminium bi-fold doors quote tailored to your specifications.
https://www.windowsanddoorsessex.com/wp-content/uploads/2019/04/bifold-doors-3.jpg
600
1920
admin
https://www.windowsanddoorsessex.com/wp-content/uploads/2016/12/SWD-Essex-Logo-1-updated.png
admin
2019-04-05 15:10:02
2019-04-05 16:11:04
Aluminium Bi-Fold Doors, Dartford