Enhance Your Home in Canvey Island with Aluminium Bi-Fold Doors
One of the most popular home improvements in Canvey Island is the fantastic aluminium bi-fold door. These luxury double glazed sliding doors will enhance your experience of your home, opening up new possibilities and pleasures.
Aluminium bi-fold doors are the perfect choice for expanding your living area into your garden. You can create a fusion of the indoors and the outdoors offering you a fantastic connected living space that will enthral your guests and enhance your lifestyle.
These stunning sliding doors are truly the most impressive option for an entrance to your garden, providing a breath taking wall of glass that you can enjoy all year round.
If this doesn't tempt you into choosing these amazing doors for your home improvements in Canvey Island, then read on to find out more about the features and benefits that these doors offer to improve the performance of your home.
Superb Security for Your Home
With traditional sliding doors, they had the reputation of being security weak points, however our contemporary aluminium sliding doors are designed to provide exceptional home protection.
Our aluminium bi-fold doors are manufactured by Smart Aluminium which ensures they meet the highest standards in design and production. You can count on them to offer superb security performance.
Each door is constructed from high grade aluminium, giving it impressive strength and stability. This is the first barrier to potential intruders, and it is back up by innovative design and technology that increases the security performance of these doors.
The reinforced glass is impossible to remove and the stainless steel compact locks are strategically placed to ensure they are hard to find. These superb aluminium bi-fold doors provide exceptional protection for your Canvey Island home.

Fantastic Energy Efficiency
The superb Smart Aluminium design features innovative technology to ensure that these sliding doors will provide your home with fantastic thermal performance.
They are precision engineered to ensure that there are no draughts and heat loss is minimised. You will feel the benefits of this energy efficient design throughout the winter, as your home will remain warm on even the coldest of days.
Brilliantly Accessible
We are proud to be able to offer a variety of practical low thresholds with our aluminium bi-fold doors, which makes these doors completely accessible. This ensures that these bi-fold doors meet current building regulations.
They are perfect for wheelchair users, as the robust frame is exceptionally hard wearing, and are suited to anyone with mobility difficulties who require minimal height in the sill to access the outdoors.
Customised to Meet Your Dreams
Our aluminium bi-fold doors really do offer a truly high end entrance to your Canvey Island garden, but there is no need for them to be a simple grey. If you prefer, you can customise the colour of the aluminium profile to complement your home, or even to stand out in contrast to it.
Choosing your colours couldn't be simpler, there is a huge array of RAL colour options, that are available either as one option, or as dual colour. If you choose dual colours, you can have an exterior finish that ties in with your property and a different shade on the inside to complement your décor.
We also offer a range of folding configurations to ensure that your aluminium sliding doors are the perfect fit for your home. You have the choice of between 2 and 7 panels for your doors and multiple options for the concertina folding motion.
Create your perfect aluminium bi-fold door!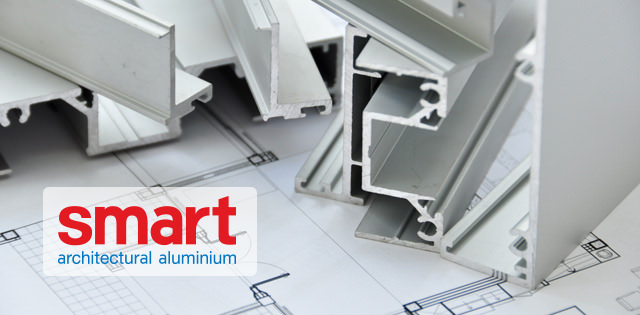 All These Benefits with Little Effort!
One of the greatest features of aluminium bi-folding doors is the minimal maintenance. No one wants to spend their free time meticulously caring for their double glazing, and with our sliding doors, you won't have to.
They are precision engineered to offer long term performance with little effort. All you will need to do to keep them in the best condition and operating smoothly, is give them the occasional clean. It really is as simple as that.
Our installation team will talk to you about the best way to care for your new aluminium bi-folding doors, but you can rest assured, it really does not involve much effort, time or cost!
Aluminium Bi-Fold Door Prices Canvey Island
We have a great team on hand to give you expert advice on your options when it comes to aluminium bi-fold doors in Canvey Island. We will be able to answer any questions you may have and provide you with a free, no obligation sliding doors quote, so please do contact us.
https://www.windowsanddoorsessex.com/wp-content/uploads/2016/05/qzYpvco1t3nJQRXBkgEpb2zGgqMLojg2c3rmTNc5dJ8.jpg
1065
1600
admin
https://www.windowsanddoorsessex.com/wp-content/uploads/2016/12/SWD-Essex-Logo-1-updated.png
admin
2019-04-20 15:56:25
2019-09-20 10:12:35
Aluminium BiFold Doors Canvey Island